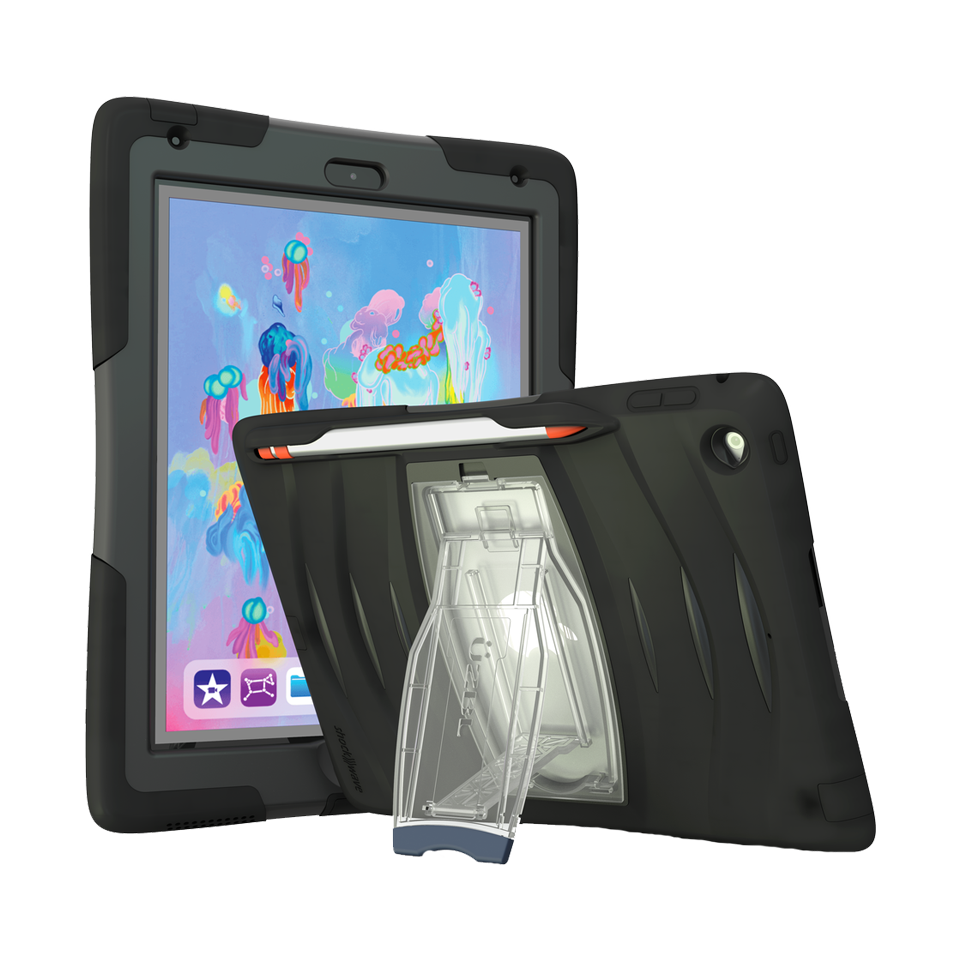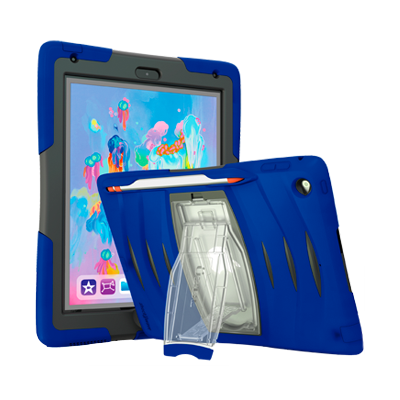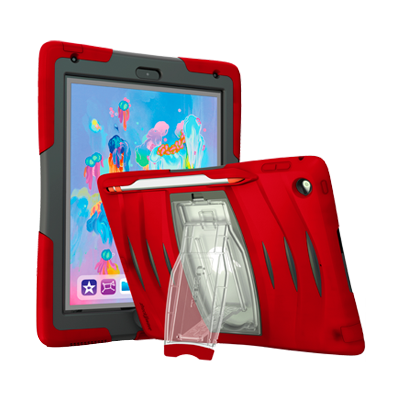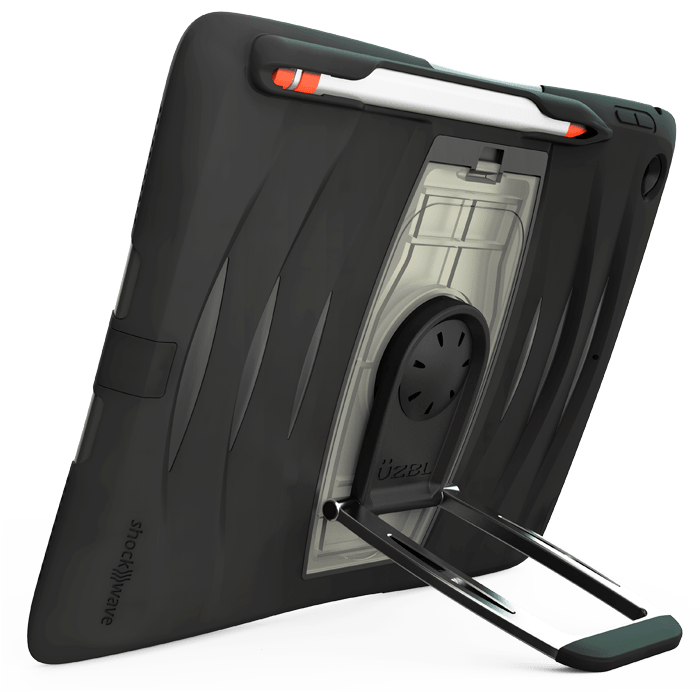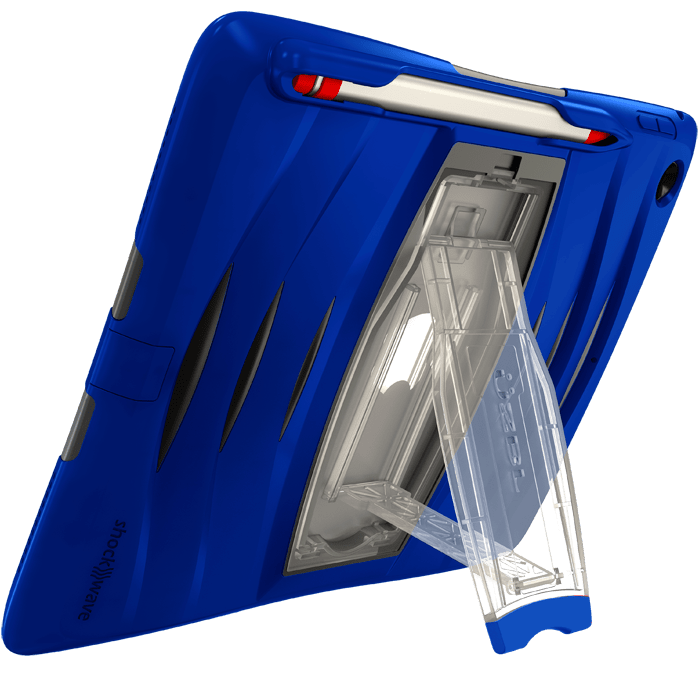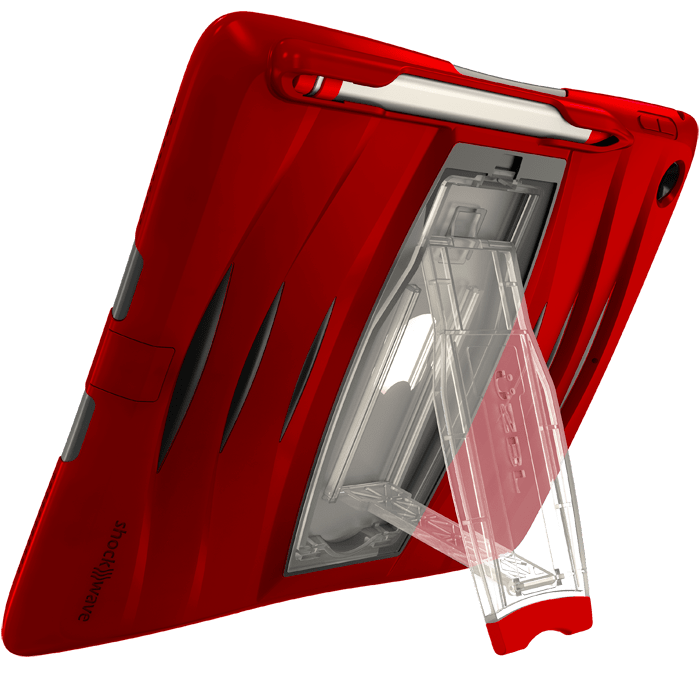 ShockWave V1 iPad Case for iPad 9.7 5th/6th Gen w/ Pencil Holder
---
Our Flagship iPad Case 
UZBL's top-selling case design for the 5th & 6th Generation 9.7 iPad. Designed from the top down for ultimate rugged protection with the convenience of a typical iPad case. It's a three-layer design that starts with a built-in screen protector, a silicone housing with deep silicone grooves that absorb impacts and pressure, a secure backplate for the iPad, built-in Apple & Logitech Crayon pencil holder, and lastly, a kickstand that is easily replaceable. The clip-in mechanism allows you to swap the standard kickstand for our hand strap or various other style stands. 
Completely ruggedized thick silicone air cell technology 
Industry-first, removable & replaceable clear stand
Multiple stand options: Rotating, Collapsible, Kickstand, Hand Strap
Silicone Port Plugs keep debris out of iPads Ports  
Built-in screen protector
Logitech & Apple Pencil Holder included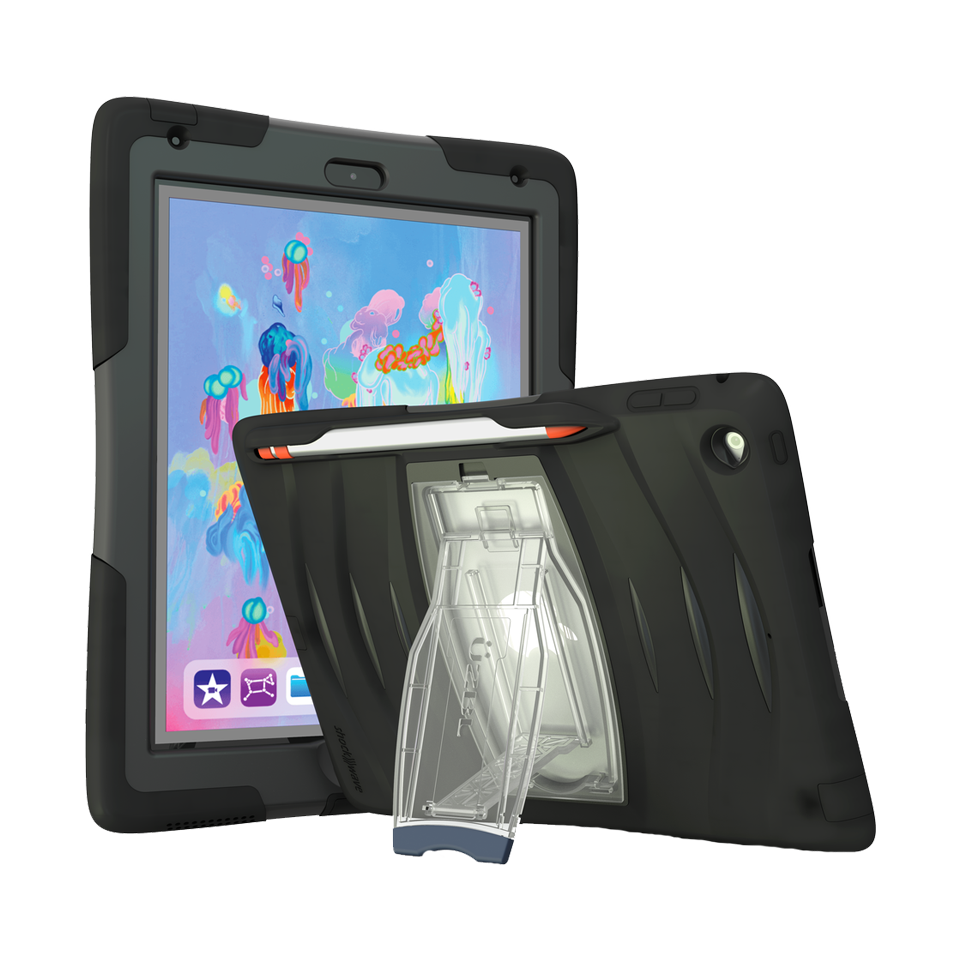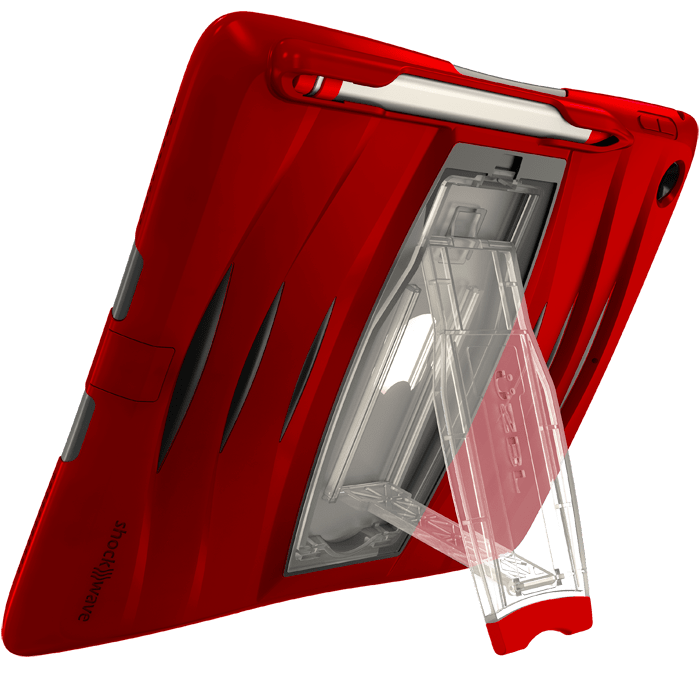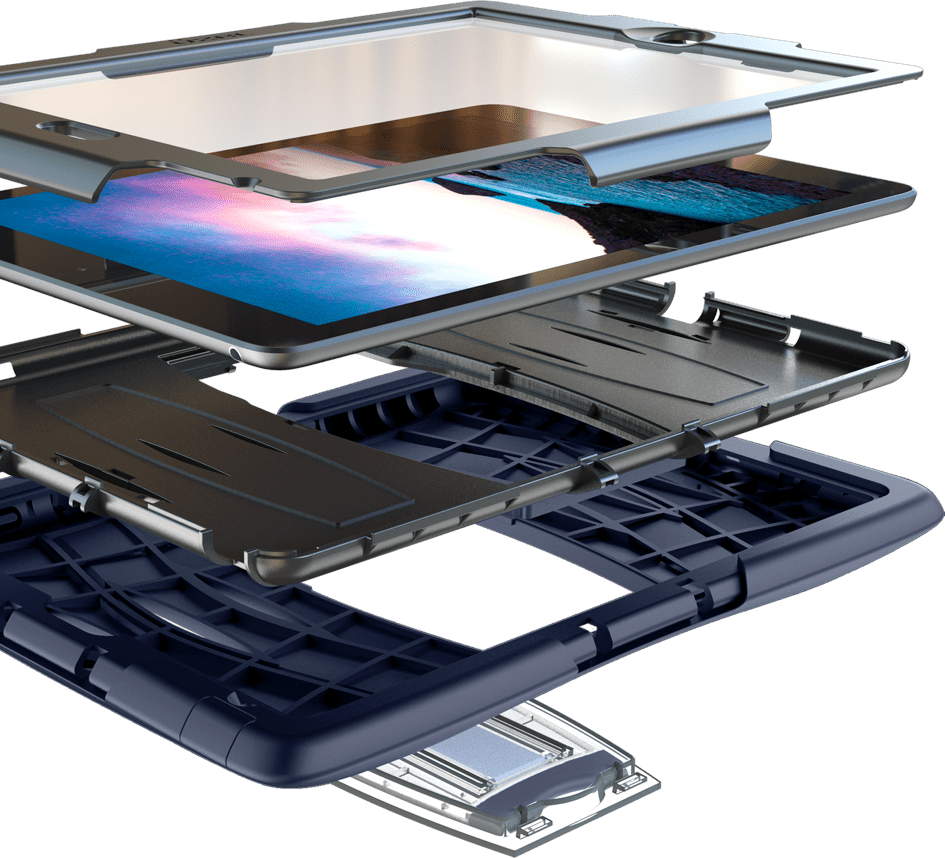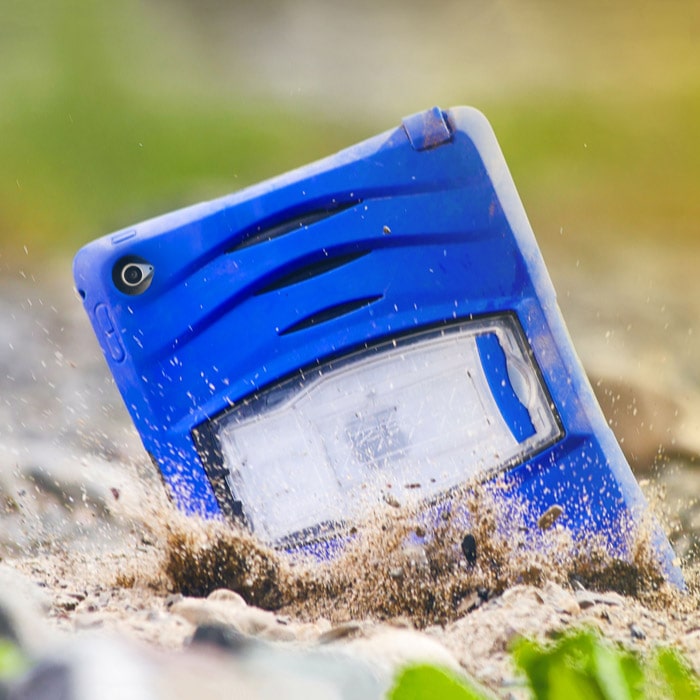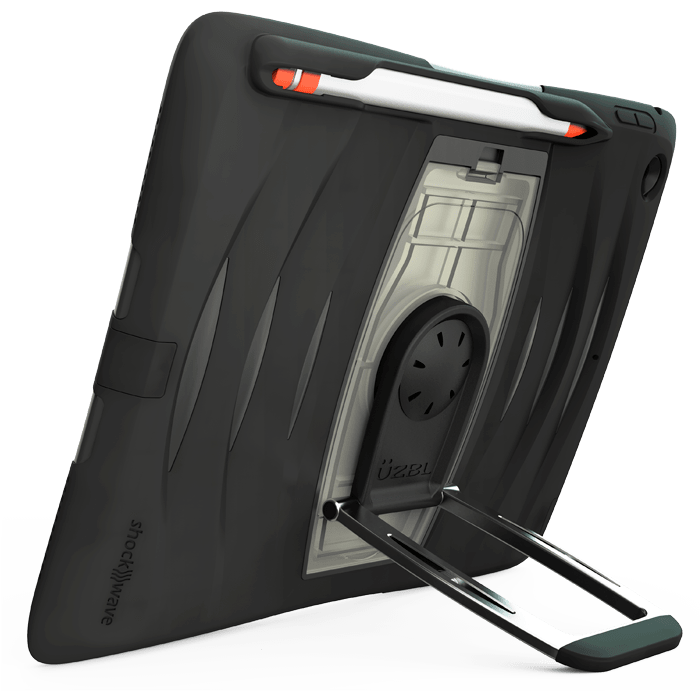 The Best Case hands down!
I have had this case since I bought this gen 6 iPad when it was new in 2018. It is 4 years later and this case still looks new. If UZBL made a case for phones or watches I would be all over them! As it is, every time I get an iPad for someone in the family, I look at the UZBL cases. They are certainly the most durable and best looking cases out there. We have dogs and even our fuzzy family members haven't done anything to make these cases look bad!
This company impresses me in an environment where many products last a short time or simply break when they arrive, this UZBL case is one that doesn't let me down. I am very happy with this product and would love to see more!
Great case
Love these cases. This is the 4th one I've bought. Works great for my kids and very durable as they drop their ipads more than I'd like. Wish they made one for iphones *hint hint*
Love it!!
Bought this case for my son and it's the best case I have ever bought.